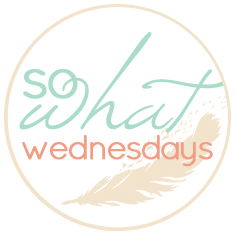 So what if...
* I'm late to the "Grey's Anatomy obsession". I started watching it on Netflix while I was sick and am
already in season 5. How did I ever live without it?
* I haven't ran in 2 weeks and still can't breath normally, I'm going for a run tonight.
* On that note, so what if I didn't get a workout in last night. We had family come and visit!
Grandma and Wyatt
Uncle Dylan just moved here to attend the University of Wyoming!
* We are coming into our "busy season" at work, and I have zero motivation. I need some worker elves!
* If I'm terrified of ever having to weigh in again. I need to pull it together!