It's hard to believe we have reached the end of the Fit 4 Christmas Challenge! This has been such an awesome experience for me. Not just because of losing weight and finding my motivation again, but because of all of you. The support you all have given each other has been so amazing... I just don't even have the words. Thank you all for joining in and making it such a great (almost) 2 months.
***Don't forget to submit your challenge results, including
before/after pictures
and
starting/finishing weight
to me. If you want a chance to win the awesome prize pack (handmade crochet item of your choosing, $15 Starbucks gift card, some of my favorite misc health/fitness items and a Target gift card donated by Heather) be sure to
link up
, post to the
Facebook group
or email me at
tiffhult27 (at) gmail (dot) com
by Sunday morning. I will announce the winner on Monday!
---------------
I started this challenge back at a pretty unhappy place. Frustration over a very long plateau was getting the best of me and I had all but thrown in the towel. I weighed in November 1st back up 7.5 pounds at 175.6 from my lowest weight.
I weighed in this morning at 166.1.

Total lost in the challenge: 9.5 lbs
Total lost to date: 29.50 lbs

Did I meet my 162 goal for the challenge? No. But I lost during the holidays for the first time... ever. I broke a 5 month long plateau! I'm happy with the progress I've made.
Was I perfect along the way? Most definitely not. In fact, I have been unable to workout for the past two weeks. But I've managed to lose. A belt isn't even helping to keep my pants up. My rings are very close to having to go on a chain around my neck. Changes are happening and progress is being made again!
Left pictures were taken November 1st. The right were taken this morning.
And since I'm so close to that 30 lb loss mark, I wanted to compare just how far I've come. Again, I didn't take before pictures until I had already lost 10 pounds and was at 185.
20 lb difference
185 lbs
That was me less than a year ago. I have a hard time looking at these pictures. I never saw
that
when I looked in the mirror. Clearly, I knew I was overweight and out of shape. But I had no idea
how
overweight I was and most importantly, how unhappy I was.
In the grand scheme of things, 30 pounds lost doesn't sound like a lot. But it is. Not just physically, but emotionally. It's taking longer to get to where I want to be than I expected, but I'm enjoying the journey and am so excited for what 2014 is going to bring.
-----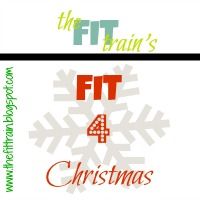 Alright ladies... start sharing those before and afters! I can't wait to see everyone's results!.